THE CHARTS THAT TELL THE STORY. THE HISTORY SHOWS THE TRUTH. WHAT REALLY HAPPENED:





CONNECTICUT:

Chart clearly showing lockdowns imposed in March did precisely nothing to prevent a peak rising nor change its path and a mask mandate imposed in September did nothing to prevent a higher peak in cases, again with no change in trajectory.

Benefit to the public: zero.
Cost to the public: Millions of dollars ( billions ?) and suffering untold.
Explanations, justifications given to the public: None.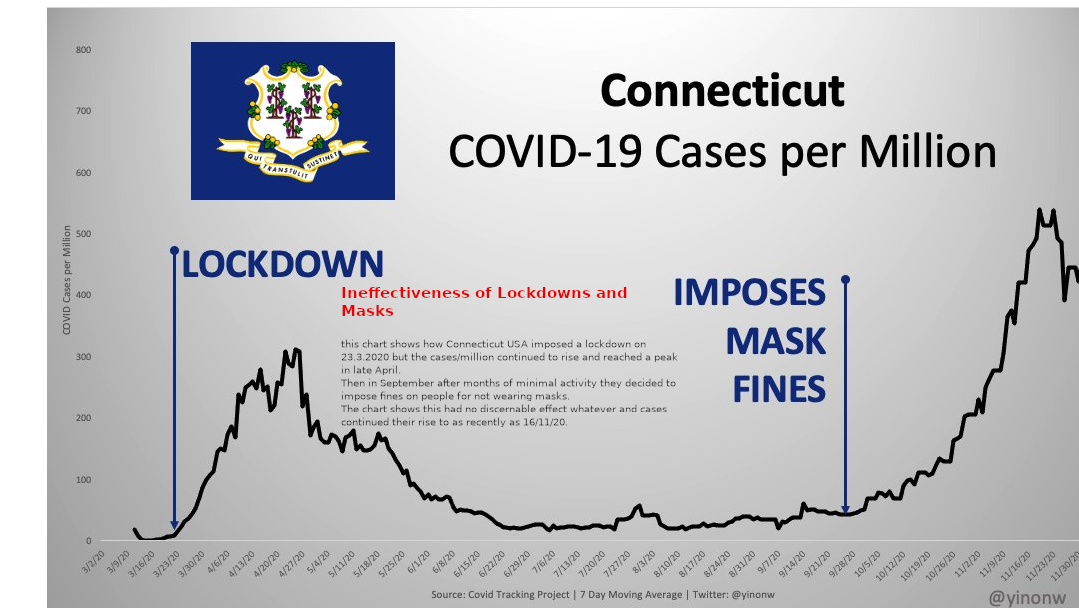 FLORIDA

ENDS NEARLY ALL RESTRICTIONS BUT FARES NO WORSE THAN STATES THAT IMPOSE MORE AND IN FACT FINISHES IN A MUCH BETTER POSITION: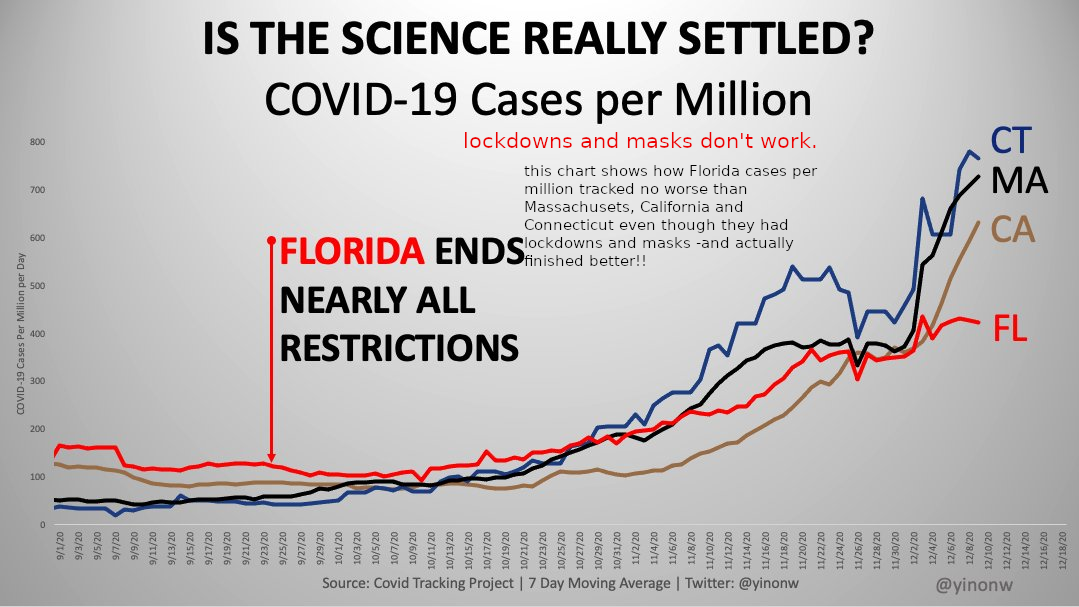 MASSACHUSETTS

SHOWS HOW RIDICULOUS IT ALL IS, ALL BY ITSELF: A STUDY IN PROFLIGACY WITH PUBLIC FUNDS, DISREGARD OF EVIDENCE AND CONTEMPT FOR THE PUBLIC: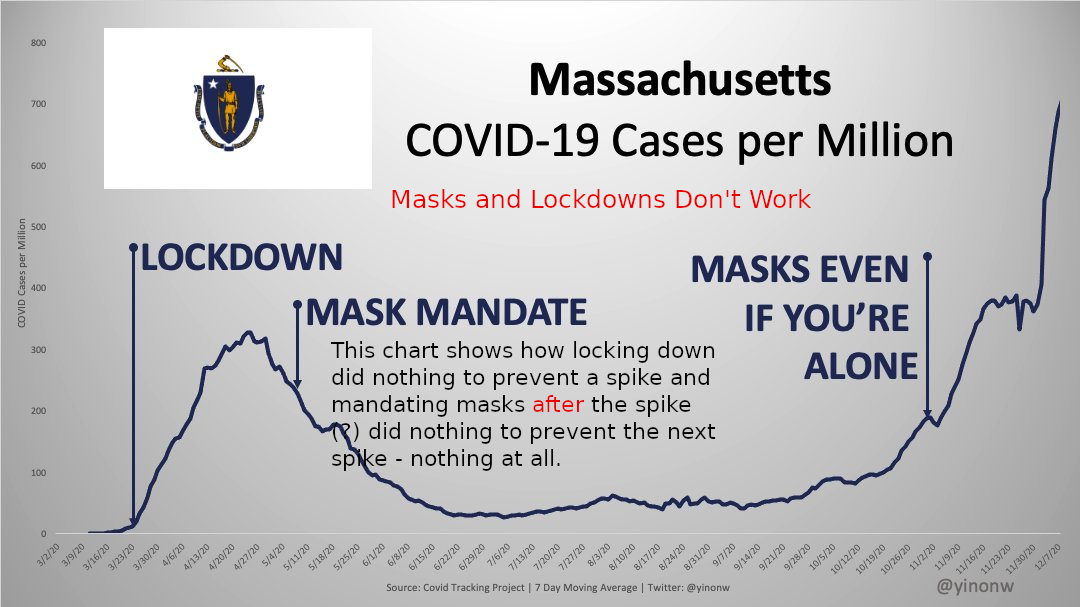 SANTA CLARA

DEMONSTRATES HOW MASKS CAN SOAK UP PUBLIC MONEY, DESTROY NORMAL LIFE AND BUSINESS AND DO NOTHING TO ALTER THE COURSE OF A VIRUS: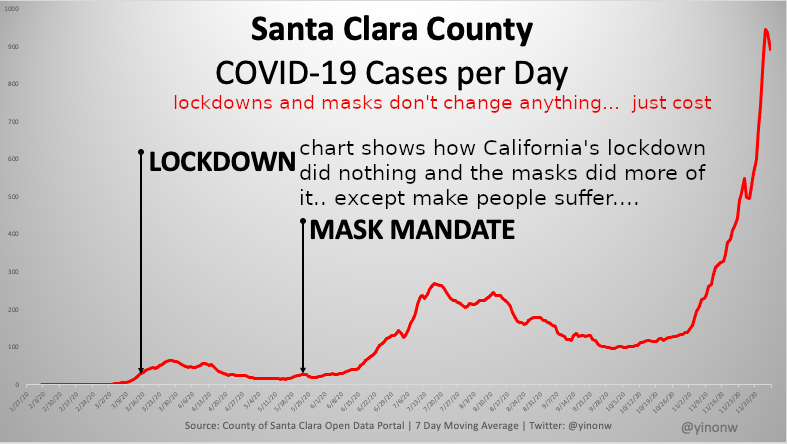 ALL 50 STATES SHOWING PEAKING AT THE SAME TIME, VIRTUALLY IDENTICAL CURVES UP AND VIRTUALLY IDENTICAL CURVES DOWN REGARDLESS OF MANY AND VARIED INTERVENTIONS AT DIFFERENT TIMES IN DIFFERENT STATES: I.E. THE INTERVENTIONS MADE NO DIFFERENCE TO THE VIRUS.

But made millions of dollars difference to people and their hopes and plans and daily lives.

These charts can be viewed one state at a time, blown up large, minutely inspected, simply go to John Hopkins University page:
John Hopkins 50 States Charts